Introduction
So, you've made a Discord Bot, but now you need a way to host it reliably 24/7? Look no further than our awesome Discord Bot Hosting service. In this blog post, I'm going to outline how to get your Discord Bot uploaded and online in no time.
Disclaimers
First, I want to start with some disclaimers. The services shown in this post are for our Discord Bot Server Hosting specifically. These servers run inside of a Docker container, so if you require root permissions for anything in your Discord Bot, I recommend checking out our VPS Hosting option instead.
---
Step 1: Signup for a Discord Bot Server
To get your server provisioned and ready for use, you'll need to head over to the pricing page. Choose your bot's programming language and a plan you feel comfortable with, then hit Deploy Now.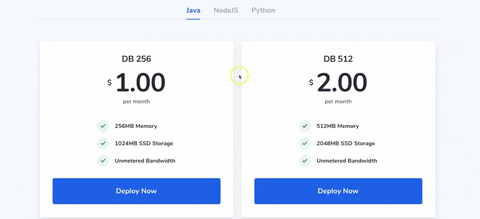 On the next screen, you'll see an overview of your order to the right. Just click the Continue button.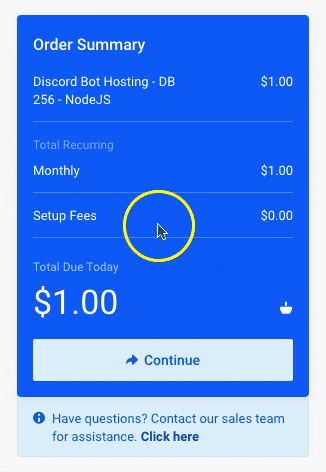 You'll be brought to the Review & Checkout screen. Review your cart, apply a promo code if you have one, and enter your details below, then click on the Checkout button on the right.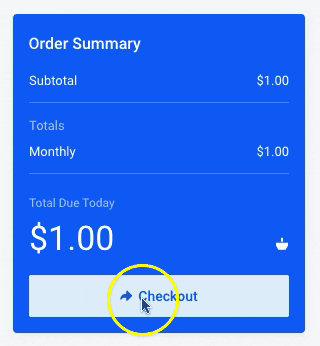 If you chose PayPal as your payment method, you'll be directed there to make payment. That's all there is to it! Once we've received payment, your server will be provisioned automatically.
Step 2: Check your email
You'll receive an email with your login information to access the Discord Bot Server. If you can't find this email, be sure to check your spam/junk folder, as sometimes these emails will get flagged by the email provider. If you still can't find it after checking the spam/junk folder, you can contact us to get your login information.
Step 3: Access the panel
Once you've got your login information, you can access the Discord Bot Server by going to Services > My Services, then choosing your server from within the Client Portal. After going to the server product page in the Client Portal, click on Go to Panel and enter the login information from the previous step.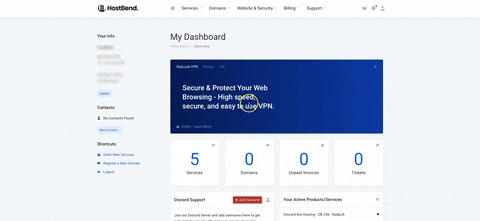 Step 4: Upload files and start your bot!
Once logged in to the panel, you'll see a Console. You can use this to start your bot, manage files using Git and wget, and install prerequisites. You can also upload your files via SFTP by going to Configuration > SFTP Settings on the left menu. There's also a fully functional file manager in the panel, as well.
That's it! If you have any other questions on how to get started, you can reach out and we'd be happy to help.